Queen Letizia
As we all know, the Queen of Spain is known for her feminine, polished and sophisticated style. She is one of the great style icons in the land of the royals: Queen Letizia of Spain. The Spanish beauty pulls the most beautiful items from her closet and often knows how to surprise with chic yet striking outfits. She often appears in striking looks during public moments, and she does not shy away from a statement color. You can draw Letizia in classic looks such as a cocktail dress or two-piece outfit suit with modern details.
Two-piece outfits are very much a trend now, with trousers increasingly gaining attention from fashionistas and loved for their ´wow-factor´ possibilities. And many brides and their attendants going the separates route, are in fact choosing more than two pieces so that a much-loved outfit, can be worn over and over again even after the big day celebrations.
We cannot avoid, reviewing the archive of the best looks of the consort, associating the style of Queen Letizia with the purest style of Sonia Peña. We have been so surprised by the similarities in styling, and our collections that we leave you to judge for yourself:
Radiant Looks; Red two-piece suit
The royal's eye-catching two-piece scarlet suit, designed by Roberto Torretta, is obviously one of Letizia´s favorites, and we can see why. This suit is a keeper thanks to the elegant form of the jacket, its peculiar center fastening, and the cute split detail on the bottom of the trousers.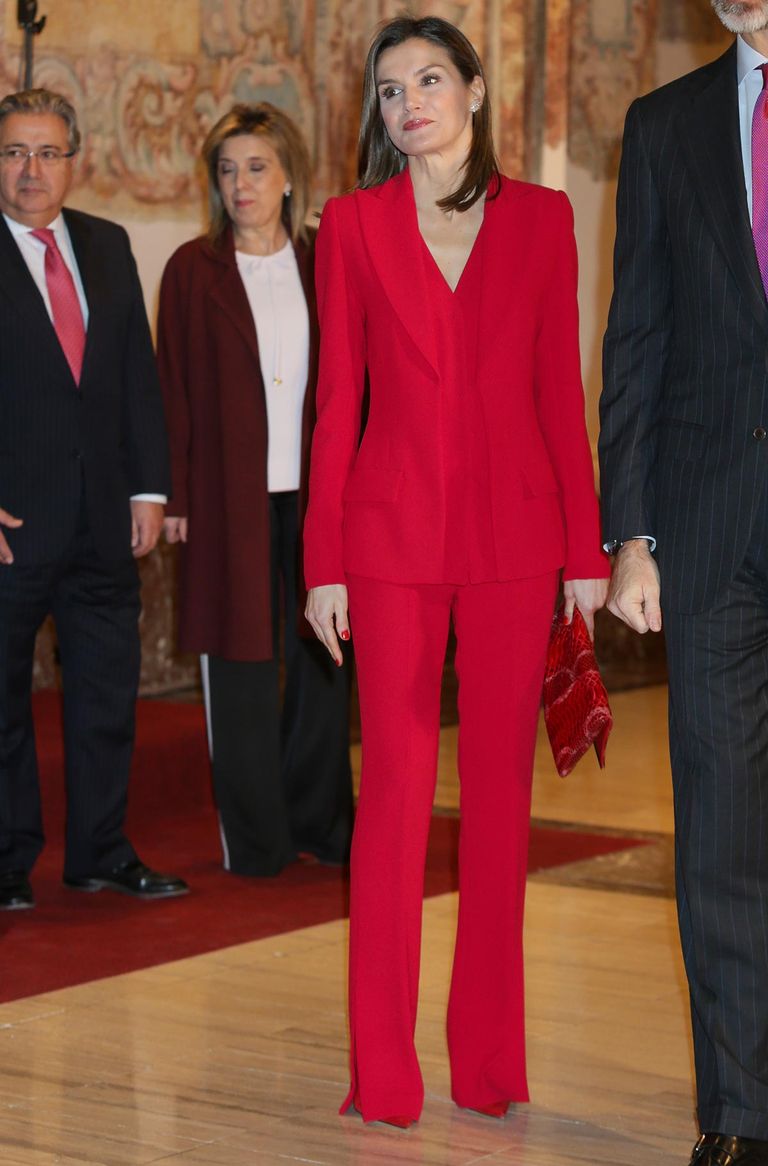 Thigh-high split dress
After the Christmas Holiday in 2020, we saw Letizia joining her husband at the traditional celebration of the Pascua Militar in Madrid. The attending Queen is expected to wear a long gown to this event, and Letizia followed custom with her ensemble, opting for a formal gown with a daring thigh-high split that showed off her toned legs.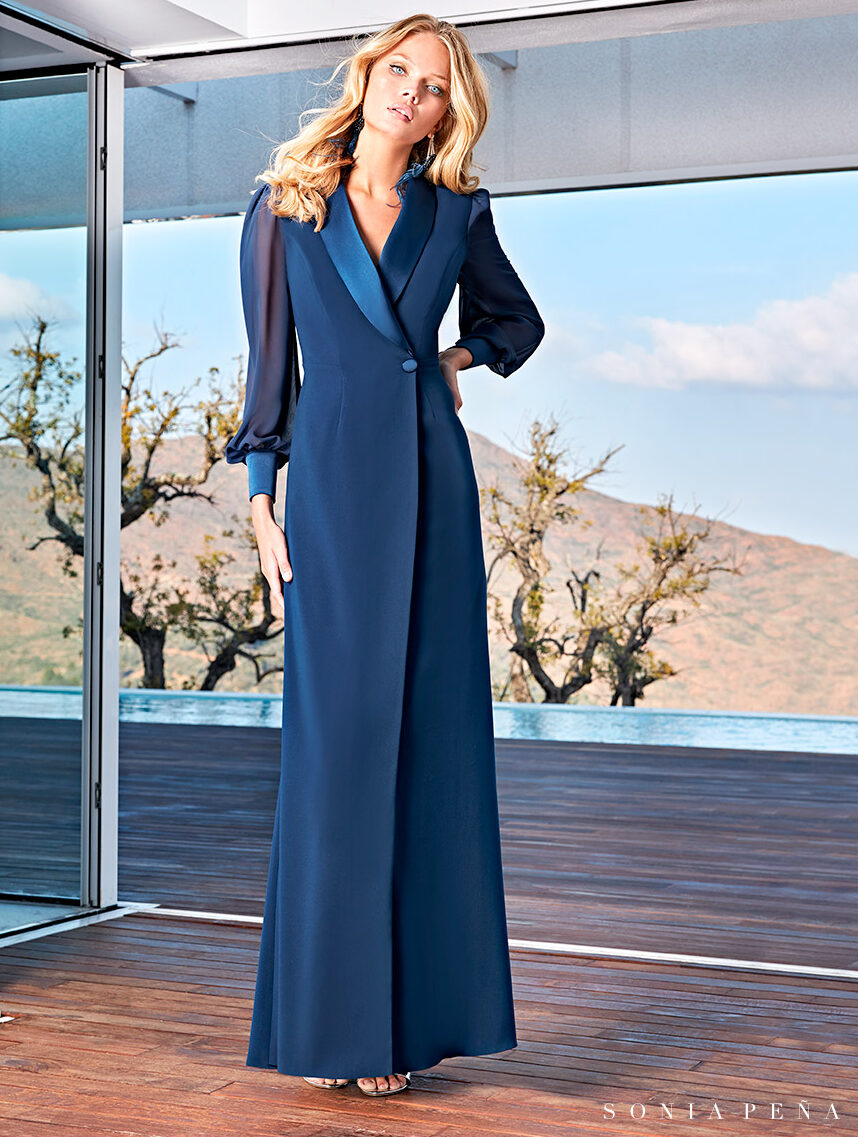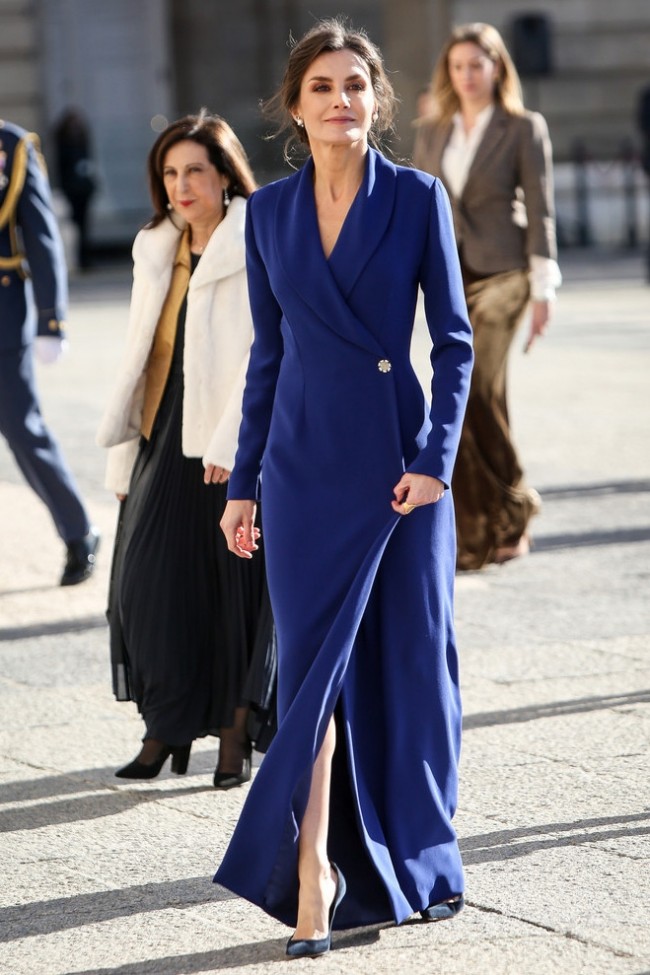 Royal without a royal budget
Want to look royal, without having a royal budget? Dive into the collections of Sonia Peña and you will be amazed by all the styles… The resembling pieces are from the new Collection of Sonia Peña Spring-Summer 2021. 
https://www.soniapena.com/es/coleccion-completa